David D. Coleman is the Senior Technical Evangelist for Aerohive Networks, www.aerohive.com.
David collaborates with the Aerohive Product Training team and travels the world for speaking events and training sessions. He has instructed IT professionals from around the globe in WLAN design, security, administration, and troubleshooting.
David has written multiple books, blogs, and white papers about wireless networking, and he is considered an authority on 802.11 technology.
Prior to working at Aerohive, he specialized in corporate and government Wi-Fi training and consulting. In the past, he has provided WLAN consulting for numerous private corporations, the US military, and other federal and state government agencies. When he is not traveling, David resides in Atlanta, Georgia.
David is CWNE #4 and is the co-author of Sybex Publishing's "Certified Wireless Network Administrator (CWNA) Study Guide" – 5th Edition.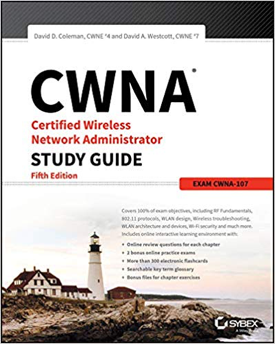 CWNA Certified Wireless Network Administrator Study Guide: Exam CWNA-107 5th Edition