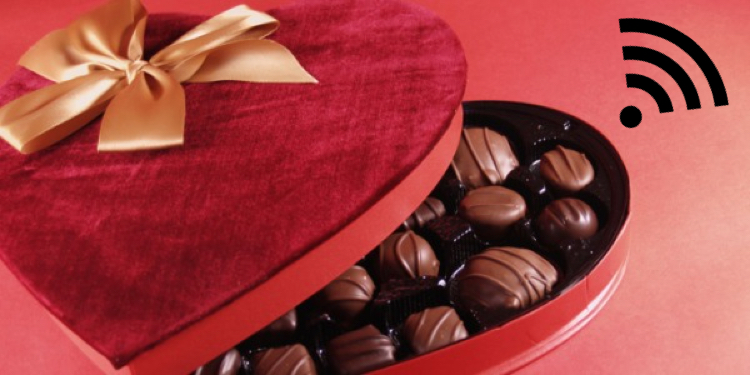 By Claus Hetting, Wi-Fi NOW CEO & Chairman
WiFiPak is a millimetre-thick miniaturised Wi-Fi access point and content delivery device that can be built into nearly anything you can think of. It's a testament to the remarkable adaptability of Wi-Fi technology – and we're pretty sure that this product will find its own lucrative market niche. 
Imagine giving your wife a box of Valentine's Day chocolates packed with great romantic photos, too? Or how about Hallmark cards that come with music or cartoons for kids? Now all of that – and a lot more – is possible. A UK-based company has developed a miniaturised AP that will fit into nearly anything and allow users to access customized content via Wi-Fi.
The product was released by UK-based Amstore Innovation only a couple of weeks ago, and the idea – says product inventor Paul Ryan – is to bridge the gap between the physical and digital worlds. "One of our target markets right now is to use WiFiPak to expand the reach of printed brochures into the digital domain," says Paul. The company is already exploring a partnership to equip the brochures of a household-name auto manufacturer with the technology.
The WiFiPak hotspot has a range of about 10 meters and is capable of serving up to 10 devices, says Paul Ryan. It only needs 3-4 millimetres of thickness to be placed into for example a brochure, and runs on rechargeable batteries. The content stored on the device is accessed through your smartphone or tablet browser.
But the sky's the limit in terms of thinking up use cases for this type of hyper-local Wi-Fi service. Other use cases include invitations, direct mail campaigns, corporate giveaways, product information, education & training, and more. For more about WiFiPak, contact Paul Ryan at this email address.
/Claus.