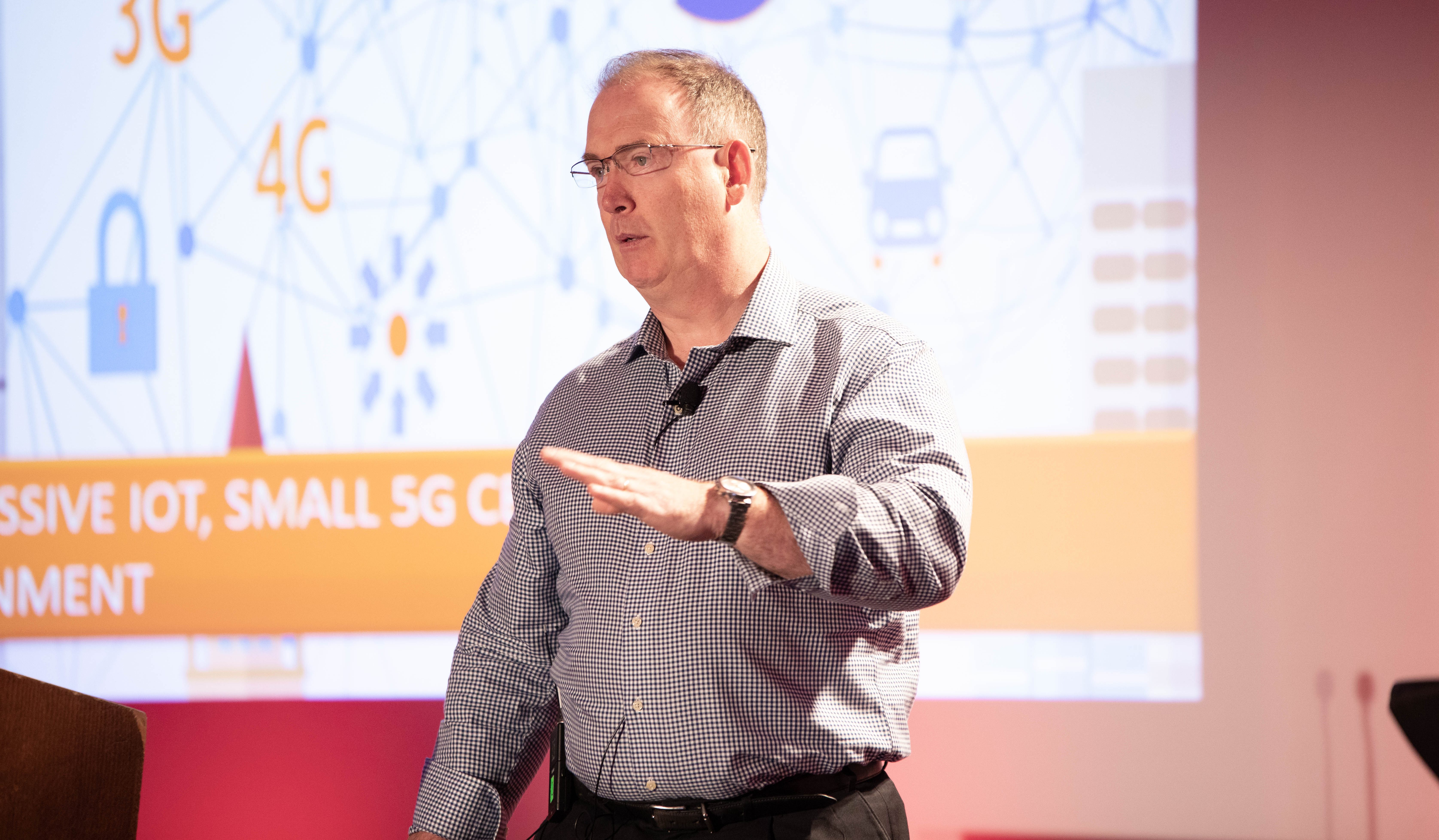 By Claus Hetting, Wi-Fi NOW CEO & Chairman
Residential Wi-Fi connectivity is deterministic, says ARRIS' CTO Charles Cheevers. He also claims that "steering is sexier than mesh" despite multi-AP mesh technology being all the rage across the Wi-Fi industry at the moment. Cheevers spoke on present and future of residential Wi-Fi at Wi-Fi NOW USA this May 15.
Residential Wi-Fi is a lot more predictable and deterministic than most tech vendors will admit and hence simple solutions with one AP often suffice. That was one of the key messages delivered by ARRIS' CTO Charles Cheevers at Wi-Fi NOW in Redwood City, California, held this May 15-17.
Cheevers said that 90% of homes are well served with a single, centrally placed AP while up to 98% of homes will be well served with one additional wired or tri-band mesh device. This also means that 'steering is sexier than meshing', as Cheevers puts it. The analogy is that steering delivers 'drops' of 500 Mbps while mesh serves up a 'haze' of smaller 50 Mbps service bursts.
This may be details for some but in the multi-billion-dollar battle for in-home Wi-Fi domination, such details matter. Especially since consumer multi-AP systems the likes of Google, Eero, Plume and others are selling like hot cakes at Best Buy and other main street retailers.
The reason why home Wi-Fi is more deterministic is because large screens don't move around and because most people are creatures of habit, Cheevers said. "Work, eat, sleep, repeat" is the prevailing lifestyle and that kind of usage patterns lends itself well to implementing simple service policies for Wi-Fi in the home, Cheevers explained.
Single-AP systems are arguably less costly to deliver and maintain for ISPs as opposed to multi-AP mesh solutions. That said the new EasyMesh certification program just launched by the Wi-Fi Alliance may well serve up a significant market boost for the concept of multi-AP systems for the home.
In simple terms the EasyMesh program will enable multi-vendor interoperability between mesh units so that consumers will be able to mix and match their ISP-provided gateways with e.g. future EasyMesh compliant units from the likes of Google, Amplifi, and Eero.
Cheevers also said that video is the key service to manage to the extent that "the armageddon of subscriber dissatisfaction is intermittent or no video over Wi-Fi."
/Claus.