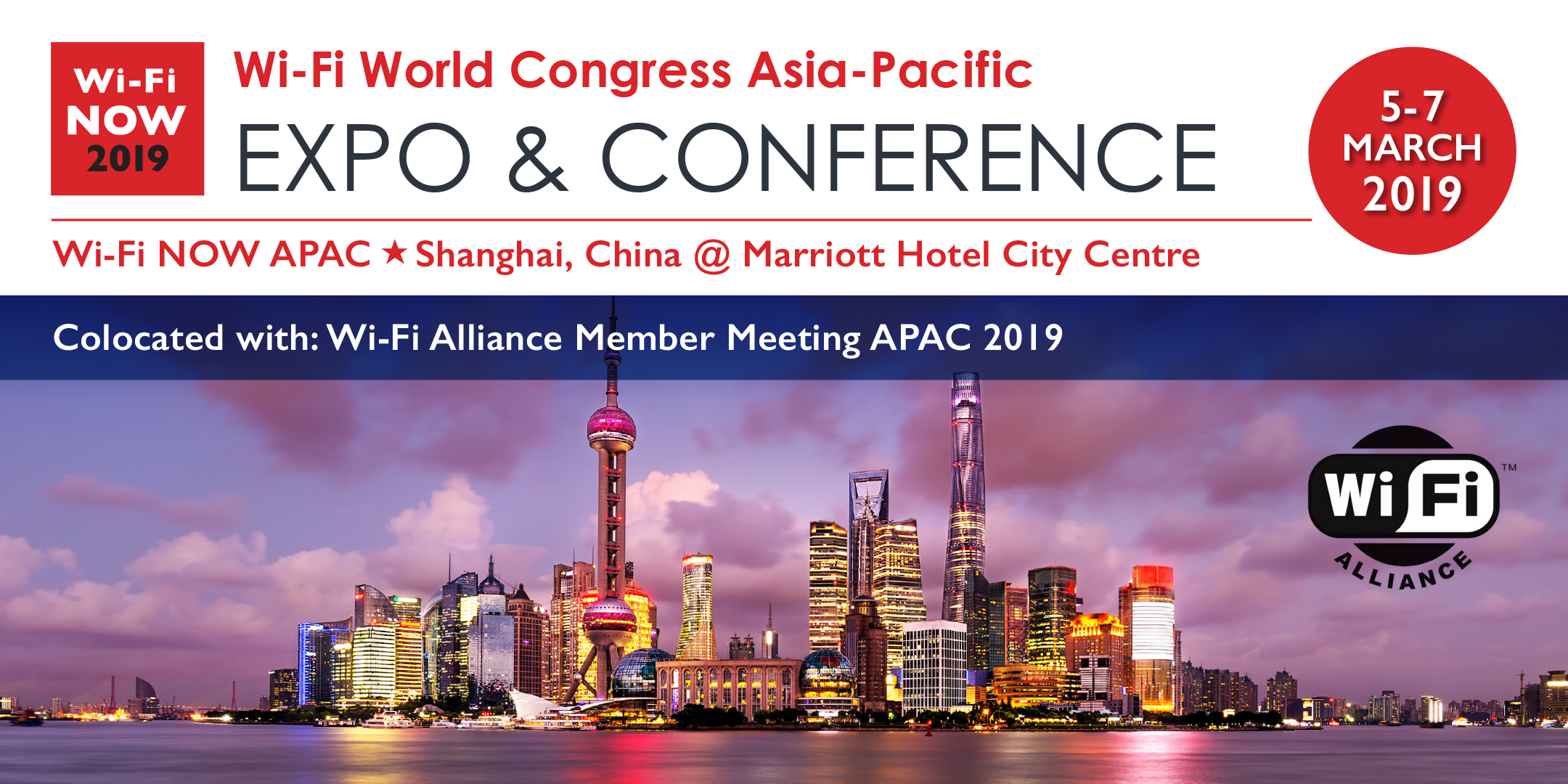 We're delighted to announce that Wi-Fi NOW – the world's only expo and conference 100% dedicated to the Wi-Fi industry – is going to Shanghai on March 5-7 next year! This time we're colocating our APAC event with the Wi-Fi Alliance's Member Meeting for Asia in 2019 – so we expect more than outstanding attendance and interest.
We're already working on the program and the planning so if you're interested in a role in the event, write to us immediately at this email address. Opportunities include speaking, sponsoring, and – of course – participating in our expo, which for Shanghai will be bigger and better than ever.
We're looking forward to serving the APAC Wi-Fi community better than ever before – so mark your calendars today! We will open for registrations on our dedicated website here shortly.
/Claus.