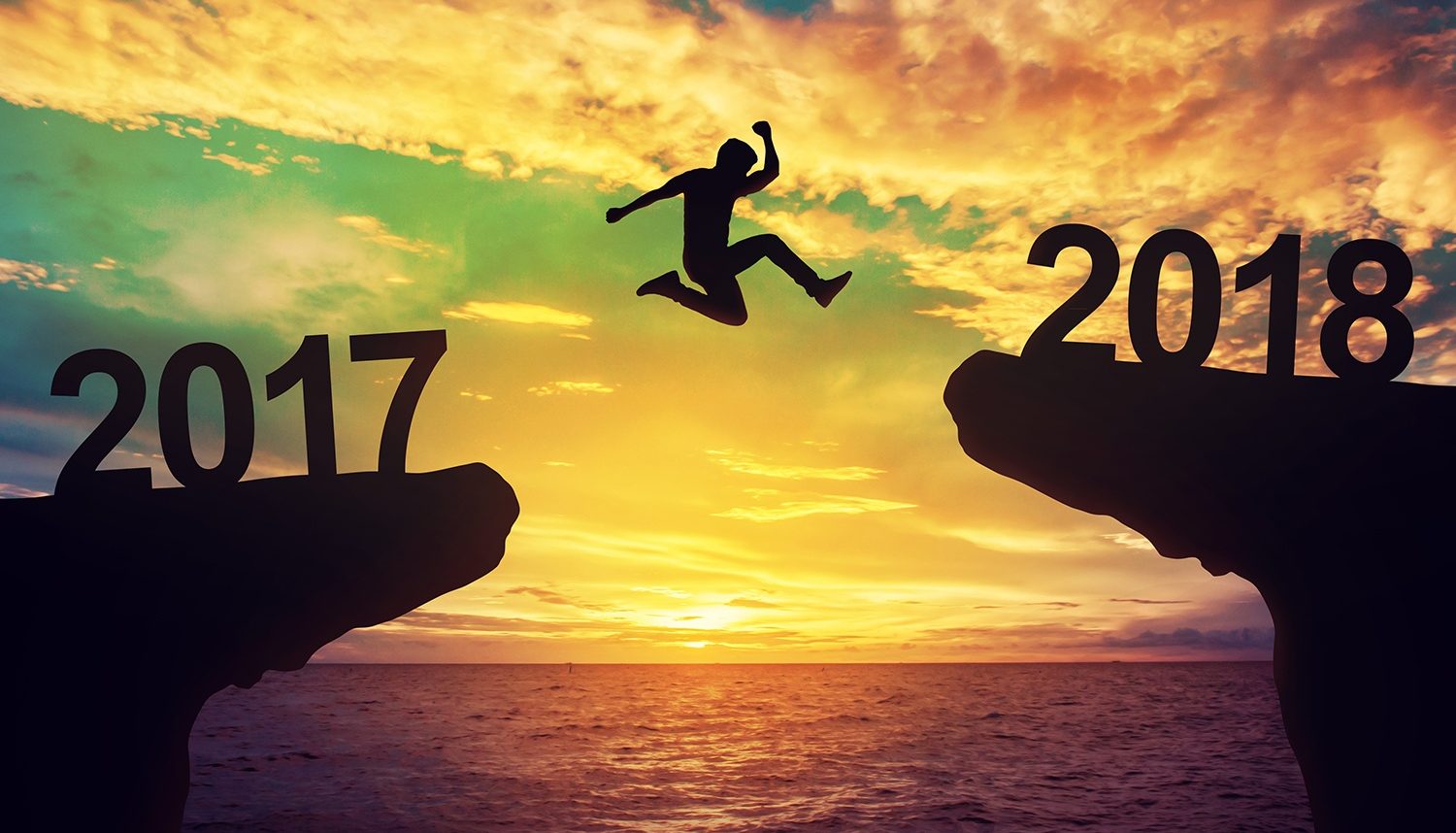 By Claus Hetting, Wi-Fi NOW CEO & Chairman
This time of year it's customary to issue a series of 'predictions' – well, instead of that we think it's more important to make a list of our goals for 2018. And yes, there are big reasons to be optimistic about 2018 as another great year for Wi-Fi. Here's what we'll be pushing (the list is not exhaustive):
More spectrum for Wi-Fi
Yes, it will be a long & winding road, but nothing is more important in Wi-Fi than spectrum. We will be supporting the drive towards more Wi-Fi spectrum in the 6 GHz band in every which way we can. We've written about it here and keep an eye out for much more advocacy & exciting news in this space.
802.11ax: A leap forward in quality & range
The standardisation & certification work has yet to be finalised – but there's no doubt about it: 802.11ax will be huge leap forward in connectivity. The new standard will make Wi-Fi work as reliably as cellular – and still a lot faster, of course. Add to this a significant range extension and 802.11ax will be a big boost to Wi-Fi everywhere. We'll be zooming in on ax during all of 2018.
A billion-dollar opportunity today: The smart home
It's perhaps the most exciting opportunity in wireless right now: The Wi-Fi connected home. Tech companies big and small are taking on the challenge with tremendous creativity & innovation. This will no doubt spill over into a host of new use cases and opportunties for Wi-Fi everywhere in 2018.
2018: The year WiGig comes of age
WiGig is here and it's real. WiGig-based radio tech is already slashing the cost of delivering last-mile gigabit Internet (we've written about it here). The first consumer devices have been released and we'll see much more in 2018. 60 GHz is a revolution in access and we'll be supporting this 200%.
Connecting the unconnected with Wi-Fi
Wi-Fi (and unlicensed bands generally) is by a long shot the most affordable way to serve up Internet access where before there was none. In 2018 we'll be showcasing many of the heroic ISPs taking on the affordable connectivity challenge across the world. It's a cause close to our hearts.
Wi-Fi: The real mass-market opportunity in IoT
Less than 10% of IoT connectivity will be based on cellular by 2022. The vast majority of the rest will be based on Wi-Fi (including the new 802.11ad or HaLow standard). We believe low-cost, Wi-Fi-based IoT is a huge opportunity in the making. We'll be supporting & covering this in detail in 2018.
Key to 2018 Wi-Fi success: Mobility & performance enhancements
It's the proverbial alphabet soup of 802.11 improvements – but don't let this fool you. The fix to a slew of age-old Wi-Fi performance issues is in the pipeline and will fuel another wave of new service opportunities. We'll be supporting the Wi-Fi Alliance's 'Vantage' program and more in 2018.
A worthy cause: The resurgence of City Wi-Fi
The right technology & tools are all lined up – with even more coming in 2018. Cities stand to secure massive socio-economic benefits from public Wi-Fi and Wi-Fi-based IoT. We're already supporting the WiFi4EU project and we'll be bringing the industry together for more in 2018.
The first Wi-Fi NOW event of 2018 will be held in San Francisco on May 15-17 2018. If you're interested in a role in this, get in touch with us know – we're already filling up fast. 
/Claus.