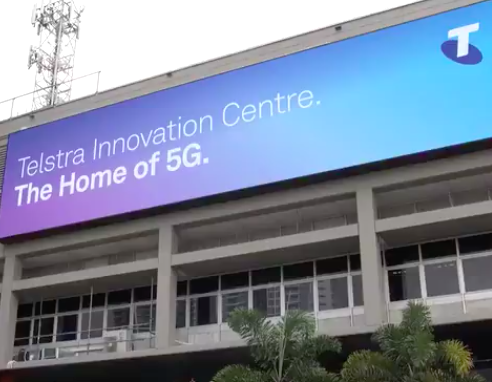 By Claus Hetting, Wi-Fi NOW CEO & Chairman
In the latest installment of the ongoing 5G vs. Wi-Fi confusion saga, Australia's telco powerhouse Telstra announced Tuesday that it has switched on a number of free '5G-enabled Wi-Fi hotspots' along the Aussie Gold Coast. Telstra says this is the first 'precinct of 5G-enabled hotspots in the world'.
It turns out that what Telstra means is that the company is using 5G modems (presumably prototype units supporting the 3GPP 5G NR-standard although this is not clear) to backhaul Wi-Fi hotspot traffic. That would – ironically – make Wi-Fi backhaul the first active use case for 5G in the world.
The trial is one of the activities of Telstra's recently opened Gold Coast 5G Innovation Centre, Telstra says in this press release. "We have said we intend to lead on 5G, and with these 5G-enabled Wi-Fi hotspots Australian consumers will be among the first people in the world to try the technology," says the Telstra spokesperson.
But of course what consumers connected to these Wi-Fi hotspots will be experiencing on their devices is not 5G – it's Wi-Fi, albeit Wi-Fi backhauled by a high-speed connection of a similar speed to fibre. Telstra says its 5G backhaul will deliver up to 3 Gbps of data capacity.
Multiple media outlets get the story wrong
Multiple media outlets were not slow in getting the story completely wrong. This news report from CRN calls the service '5G-over-Wi-Fi' when the exact opposite is correct, namely that it's Wi-Fi over 5G. The Sydney Morning Herald pulled off an even more spectacularly misleading headline claiming 'Australians first in the world to try 5G network'.
To set the record straight: A Wi-Fi service with 5G as backhaul is not a 5G service. Otherwise a 4G service with fibre as backhaul would be a fibre service. And 4G has never been called any such thing – at least not to our knowledge – even by the most fervent of fibre networking advocates.
#Wordsmatter – also in wireless
As a major telco with deep vested interest in next-generation mobile technology, it is of course not surprising that Telstra is peddling 5G as much as they can. But they may not even be the first telco testing 5G for Wi-Fi backhaul and calling it 5G. We're guessing that some of the '5G' happening at the Pyeongchang Winter Olympic Games may have been the same sort of thing.
At Wi-Fi NOW, we've been openly critical of certain parts of the wireless community attempting to forcibly include Wi-Fi into some kind of '5G' or '5G family'. Such claims are patently false as the two are completely independent and unrelated.
For more about our take on the role of Wi-Fi vs. 5G, read this blog.
/Claus.