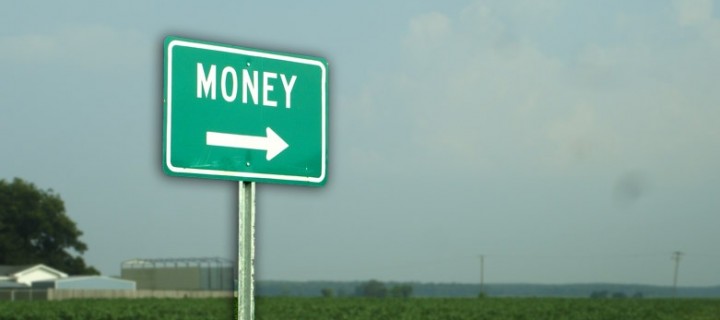 By Claus Hetting, Wi-Fi NOW Chairman & CEO
Ever since public Wi-Fi became free and plentiful four or five of years ago, Wi-Fi protagonists all over the world have been trying to work out how to 'make money off free'. Now, Australia-based Wi-Fi advertising startup Opentop says it has discovered the way forward.
Outside a handful of rare cases, direct monetization of public Wi-Fi (outside of e.g. airplanes and other unusual venues) has thus far been a problem. Even with seemingly plenty of big data and advertising tech available, the industry hasn't really cracked the challenge in earnest and at scale.
Advertising at a dollar per session
Enter Aaron Woolf of Australia-based startup Opentop. On the surface, Opentop looks like any another Wi-Fi-based advertising company of which some dozens probably exist today. The difference is that this one makes as much as a dollar per Wi-Fi session – and that's after 50/50 revenue share with its service provider partners, says CEO of Opentop, Aaron Woolf.
The secret sauce – says Aaron – is making sure that whatever ads you present to users are timely, interesting, location-based, and relevant. "Our solution works on the basis of delivering the right message, at the right time, to a user with known preferences in a known location. When all of that comes together, the results are immediate. We get 10-15% engagement rates with our advertisers offers" says Aaron Woolf.
An alternative to Facebook & Google
That means that more than one in ten Wi-Fi users react to the ads presented to them with Opentop. Outside of possibly a few airport Wi-Fi cases in Europe, success rates like that are largely unheard of.
And with rates like that, the perspective on what might be within reach with Wi-Fi as a new intelligent media channel all of sudden looms large. "Right now we're still fairly small but have a substantial pipeline of partners pending launch. One of our big targets is to give small businesses marketing alternatives to Facebook & Google," says Aaron Woolf.
Opentop says the US is next
As of today, Opentop is working with a number of city Wi-Fi networks in Australia as well as Wi-Fi on some mass transit systems including Skybus and Transdev. But the company is already gearing up to bring the concept to cities and mobility partners in the US.
So here's our take: If a company like Opentop (or others) can generate significant revenue from free Wi-Fi services, that also means that public Wi-Fi deployments at the very least can be funded and in the best case operated at significant profit. This in turn means many more city Wi-Fi networks (or any public Wi-Fi network) can and will be built to serve millions of users.
For lots more details on Opentop don't miss Aaron Woolf at Wi-Fi NOW USA in San Francisco this May 15-17! Get your ticket here
/Claus.