By Claus Hetting, Wi-Fi NOW CEO & Chairman
So is Wi-Fi technology under pressure and is Wi-Fi usage declining? While various competing industry sources every so often like to vent that idea, the truth is appears to be quite the opposite. Here's what UK regulator Ofcom had to say about the popularity and performance of Wi-Fi vs. mobile last week.
For the past couple of years UK regulator Ofcom has been measuring the connectivity experience of around 5,000 mobile users across the UK by means of an Android app. Last week Ofcom released their latest set of results: "For 75% of the time Android users with access to 4G technology were using apps, they were connected to Wi-Fi," the report says.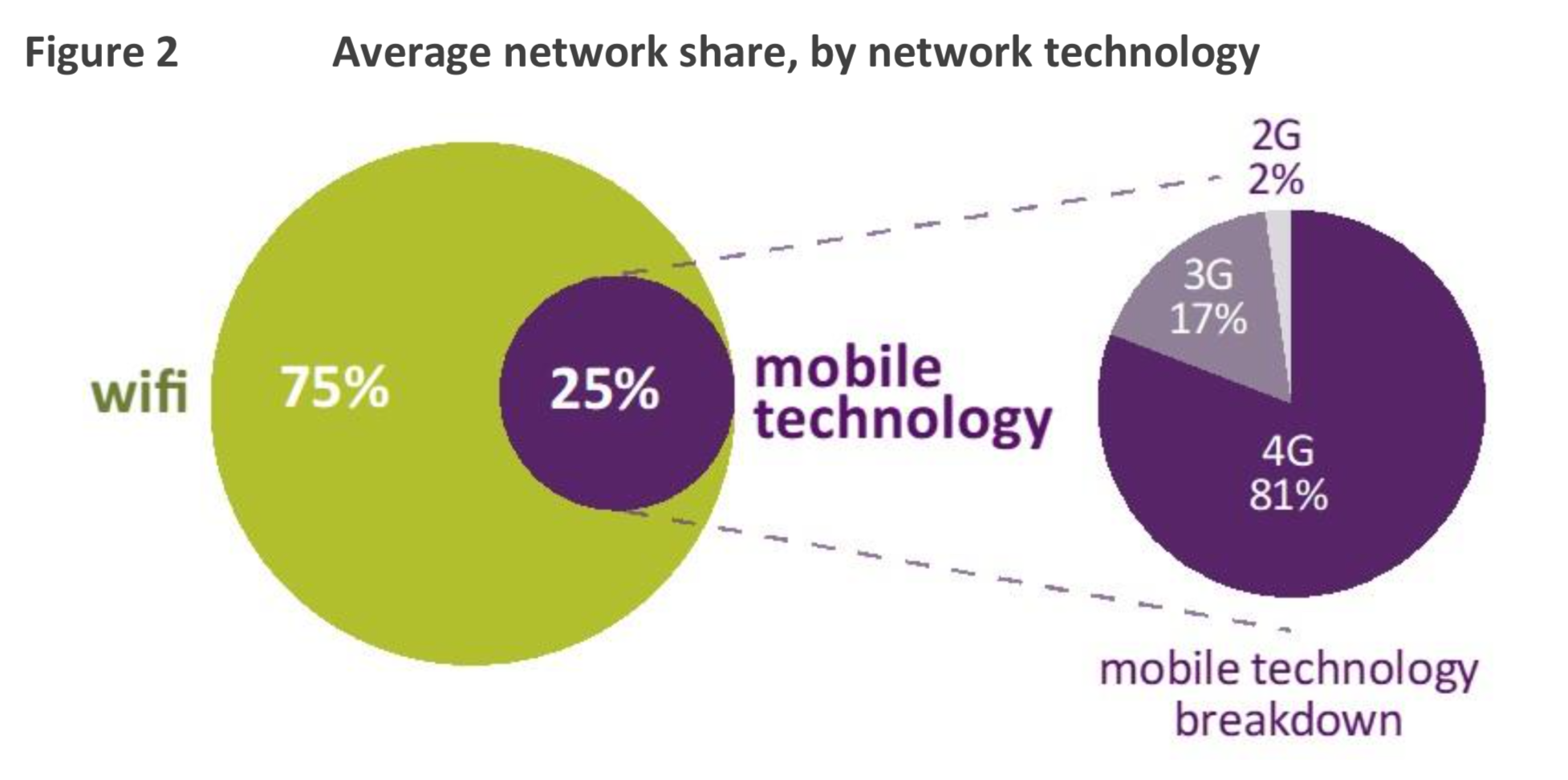 Not only is Wi-Fi by far still the most popular and useful way for smartphones to connect to the Internet, the percentage of time spent using Wi-Fi is increasing. Compared to the previous test period (September-December 2016) the latest measurement data collected (for September-December 2017) indicates an increase of six percentage points in favour of Wi-Fi.
The results also show that there is little practical performance difference between Wi-Fi and 4G networks on a per-app basis and that median speeds are remarkably low. For example: The median speed for YouTube streaming in the UK is 2.76 Mbps on 4G and 2.71 Mbps on Wi-Fi.
Another interesting result is that in most cases, users will spend more time on individual apps when they're connected to Wi-Fi. In the case of YouTube, the median viewing time is nearly two minutes longer when connected to Wi-Fi as opposed to when connected to 4G.
Last but not least the report concludes that latency performance of Wi-Fi beats both 3G and 4G by a long shot. The median latency of Wi-Fi services was 25 ms which was at least twice as fast as 3G (60 ms) and 4G (50 ms). All the details of Ofcom's consumer mobile experience can be found here.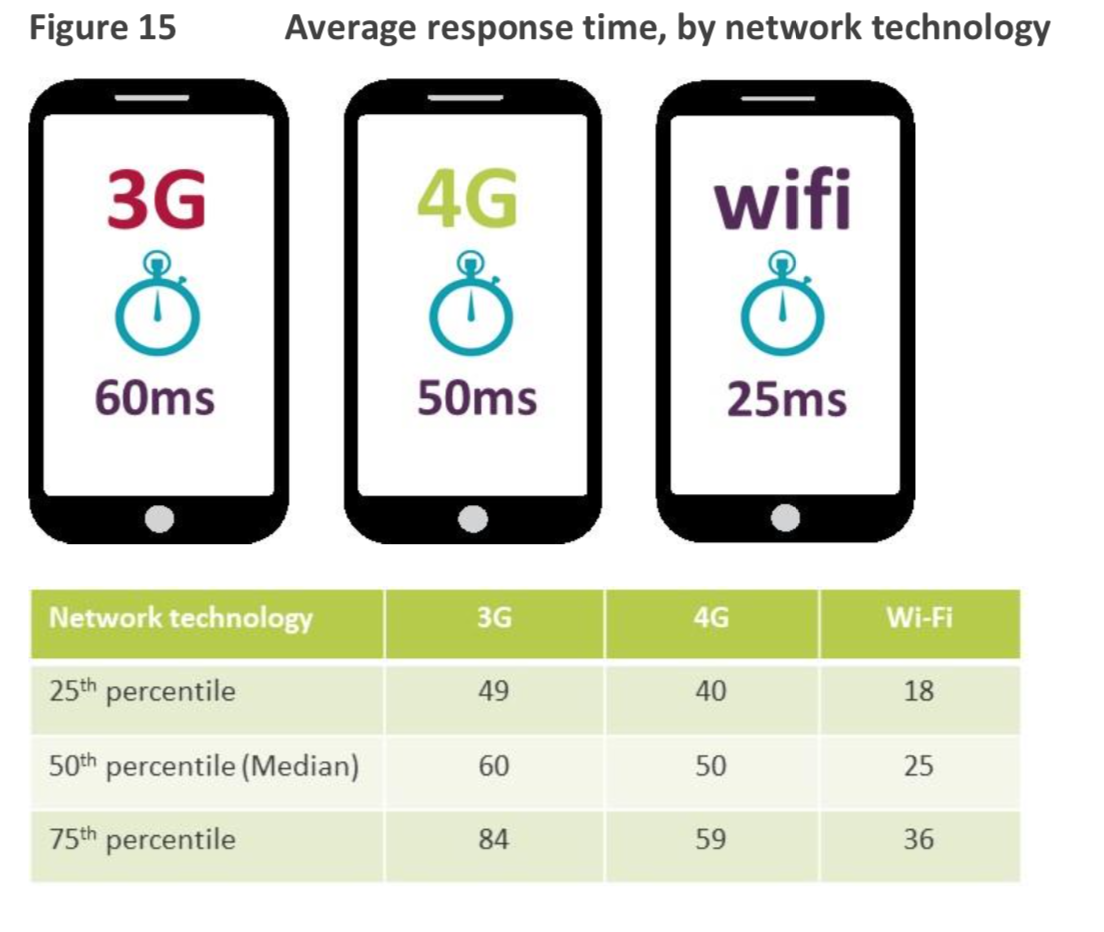 /Claus.