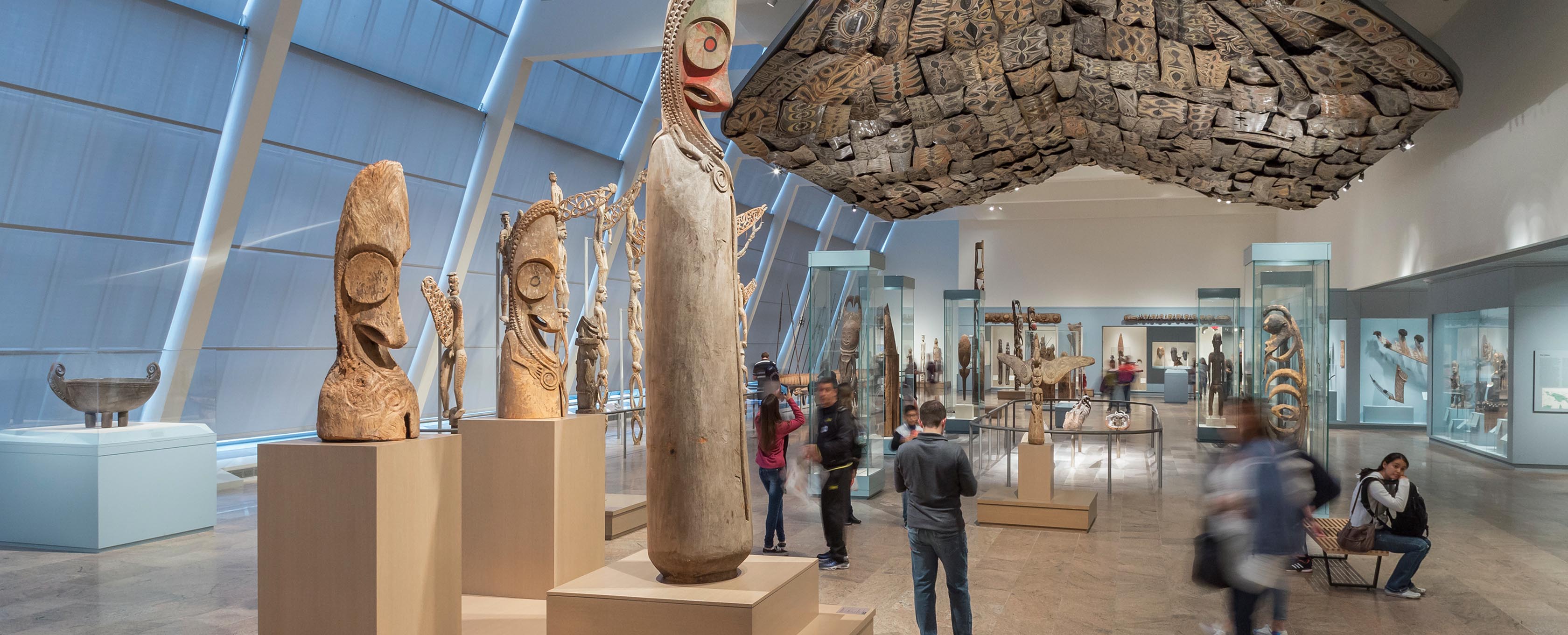 By Stephanie Kinch, Wi-Fi NOW Staff Writer
The museum sector is a growing market for Wi-Fi solution providers. Arts and culture is a $704 billion industry in the US alone, and museums today are using Wi-Fi for guest connectivity, tours, security, monitoring exhibits, customer insights, and more. 
According to the American Alliance of Museums, the nation's museums log approximately 850 million visits each year. That's more than every major sporting event combined. In the pocket of almost every one of those visitors is a smartphone that can be used for searching for more information or sharing museum experiences with family and friends.
Big insights from big data
Big data is emerging as one of the best ways to gain insight into customer wants and needs – and museum visitors are no exception. According to Gizmodo, The UK's Natural History Museum and the National Railway Museum have used software to estimate where guests are in the building by mapping the signals from Wi-Fi-enabled devices.
The data reveals how long guests linger at each exhibit and how they navigate through the building. Museums can use the information to plan smarter exhibits and improve traffic flow.
But while the technology exists for museums to leverage the power of big data, not all museum officials may be mentally ready for it. In an informal poll by the Museums Association, 55 percent of respondents said that they found the practice "unethical".
Enhanced experiences with better connectivity 
Luckily for the Wi-Fi industry, the benefits of Wi-Fi aren't just for museum administrators. Wi-Fi can also enhance visitor experiences through audio tours, augmented reality, and social media.
Detour Platform uses Wi-Fi indoor positioning to guide visitors through museums via audio tours that they can use at their own pace. This reduces the need for tour guides and bulky audio equipment. Wi-Fi connected tours keep up with the visitor via Wi-Fi positioning.
Detour is used in San Francisco's Museum of Modern Art, where audio walks are guided by famous artists as the visitor walks through the museum.
The USS Midway Museum in San Diego also uses Wi-Fi to enhance visitor experience via social networking. The historic naval ship attracts 1.2 million visitors each year, all ready to share their pictures. The ship's many corridors and metal halls make for difficult Wi-Fi conditions, but Ruckus Wi-Fi allows visitors to share images from the ship – even from decks deep below water.
Monitoring museum exhibits
Wi-Fi is also being used to monitor exhibits including sensitive ancient artifacts. The Asia Society's registrar Clare McGowan once had the tedious task of regularly visiting museums exhibits, noting humidity levels from an ink-based hygrothermograph, and entering them into a spreadsheet. Now – thanks to Wi-Fi technology – that process is automatic.
Lascar Electronic's Wi-Fi enabled data loggers give museums on-demand views of temperature and humidity data. Alarms are sent via email if humidity and temperature levels get too high or low. This sometimes happens when the museum has to turn off their HVAC system for maintenance.
The museum switched to Wi-Fi-connected loggers when the suppliers stopped producing paper charts for their hygrothermographs two years ago.
"Asia Society has a dedicated IT team, but they primarily look after the network office systems for the overall global organization and don't get too involved in museum-specific technology and equipment," says McGowan. "It was vital that our chosen solution had 'plug and play' functionality and was easy for the museum staff to set up and manage."
/Stephanie Kinch