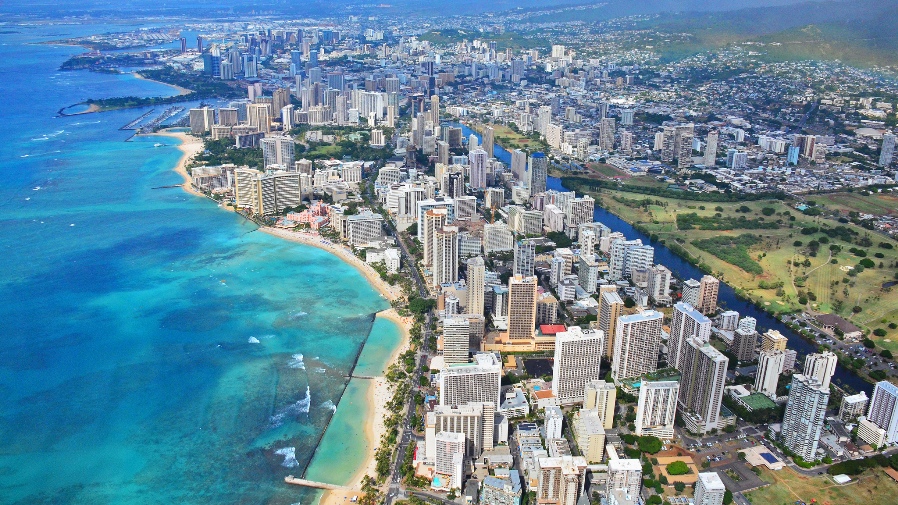 By Stephanie Bergeron Kinch, Wi-Fi NOW Staff Writer
As of July this year Hawaiian residents and visitors can say "Aloha" to expanded public Wi-Fi thanks to a deal struck during a 2016 transfer of telecom providers.
The hotspots are the result of a court order approving the transfer of Oceanic Time Warner Cable to Charter Communications – aka Spectrum – in 2016. During negotiations, the Department of Commerce and Consumer Affairs struck a deal with Charter Communications to provide customers with at least 1,000 new public Wi-Fi hotspots based on its cable franchise presence throughout the state. The hotspot rollout is to be completed by 2020.
Of the 1,000 new public Wi-Fi hotspots, Spectrum was required to deploy 100 in parks, community centers, and other public gathering places. Each of those 100 hotspots offers one hour of free Wi-Fi access per device, per day. A pay-per-use package is available for non-Spectrum customers.
Wireless Roots
Setting up any communication infrastructure in Hawaii is difficult. Hawaii is more than 2,000 miles (3,018km)  away from the nearest landmass, and its rugged terrain boasts mountain ranges, thick tropical forests, deep valleys, and active volcanoes.
But the islanders are used to these challenges. One of the earliest versions of Wi-Fi dates back to Hawaii: ALOHAnet was the first publicly launched wireless packet data network in the world. The University of Hawaii developed the system in 1971.
Now, Federal Communications Commission data shows that over 95% of Hawaii residents have access to fixed internet at 25 Megabits per second download and 3 Megabits per second upload. Still, over 98 per cent of that access is in urban areas. Only 63 per cent of the rural regions have coverage.
"(Hawaii's geography) has made the economic case for providers to expand their broadband infrastructure into rural areas more difficult," says William Nhieu, Communications director at the state's Department of Commerce and Consumer Affairs.
The most remote locations
Some of the most remote free access points are in Kalaupapa National Historical Park, an area only publicly accessible by air, mule, or on foot. The park was once a prison for those who had Hansen's disease, also known as leprosy. These days, the prison no longer exists, leprosy is curable, and more than 7,300 people live on the island.
Other free access points can be found across Hawaii's islands in bus shelters, general stores, community centers, and parks.
"Public Wi-Fi greatly enhances access to public health, education, and other online services for those that lack Internet access in their homes, live in unserved areas, or have other economic barriers to internet access," says Nhieu.
Click here for a map of Hawaii's new public Wi-Fi hotspots.
/Stephanie