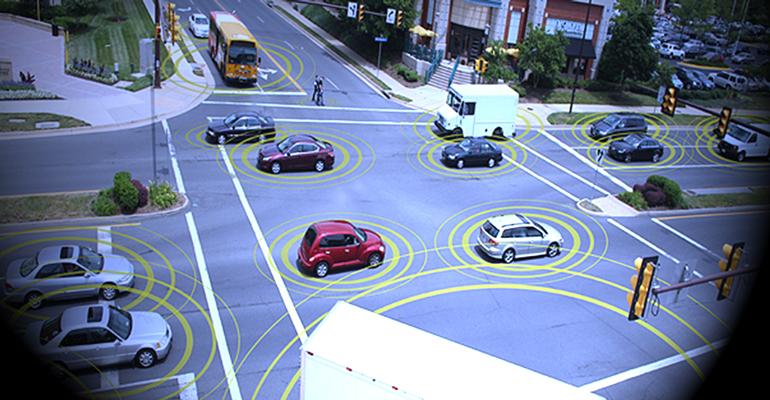 By Claus Hetting, Wi-Fi NOW CEO & Chairman
Is the FCC ready to allocate some or all of the 5.9 GHz (DSRC) band to Wi-Fi or will they perhaps propose a spectrum sharing scheme for the two technologies? The debate intensified yesterday when the FCC released a batch of 2016 test results intended to clarify whether DSRC/Wi-Fi spectrum sharing is possible. 
Yesterday, the FCC released a voluminous set of test results dating from 2016 aimed at determining whether it would be possible – according to two distinct methods – for Wi-Fi to share 5.9 GHz spectrum with its current occupant, DSRC (Dedicated Short Range Communications aka vehicle-to-vehicle communications). Commissioner Jessica Rosenworcel recently pushed for the public release of the test results that are now some 2 years old and – some say – could well be obsolete.
FCC asks for comment on 2016 sharing tests
The FCC's document formally states that "we found the prototype devices [provided by among others Cisco, Broadcom, & Qualcomm] reliably detected DSRC signals," and that "the test results show that the prototype U-NII-4 devices were able to detect a co-channel DSRC signal and implement post detection steps as claimed by the submitters."
But the FCC – perhaps prudently – stopped short of issuing a conclusion on whether this kind of spectrum sharing is ultimately tenable and instead asked for public comment on the tests. Washington D.C.-based Wi-Fi advocacy group WiFiForward – on the other hand – minced no words in declaring the tests both conclusive and irrelevant.
WiFiForward says DSRC is "a failed experiment"
"The results of these tests prove that Wi-Fi can successfully operate in the 5.9 GHz band without causing harmful interference. But the facts on the ground have changed and further testing of co-channel operation with DSRC is no longer relevant," WiFiForward said in their statement here. WiFiForward has been advocating 5.9 GHz for Wi-Fi for years and now calls the current occupant DSRC "a failed experiment."
Two Commissioners push to move forward
In a separate statement, Commissioner Michael O'Rielly said "the entire debate has gravitated away from the type of sharing regime envisioned in the testing" and that the FCC should "reallocate at least 45 megahertz of the band, which is completely unused today for automobile safety."
Commissioner Rosenworcel's statement was more blunt: "We need to do more than just make our work public. We need to start a rulemaking to take a fresh look at this band and its real possibilities," Rosenworcel said. Rosenworcel has previously said that the FCC's "bet on DSRC didn't pan out the way we thought it would."
/Claus.