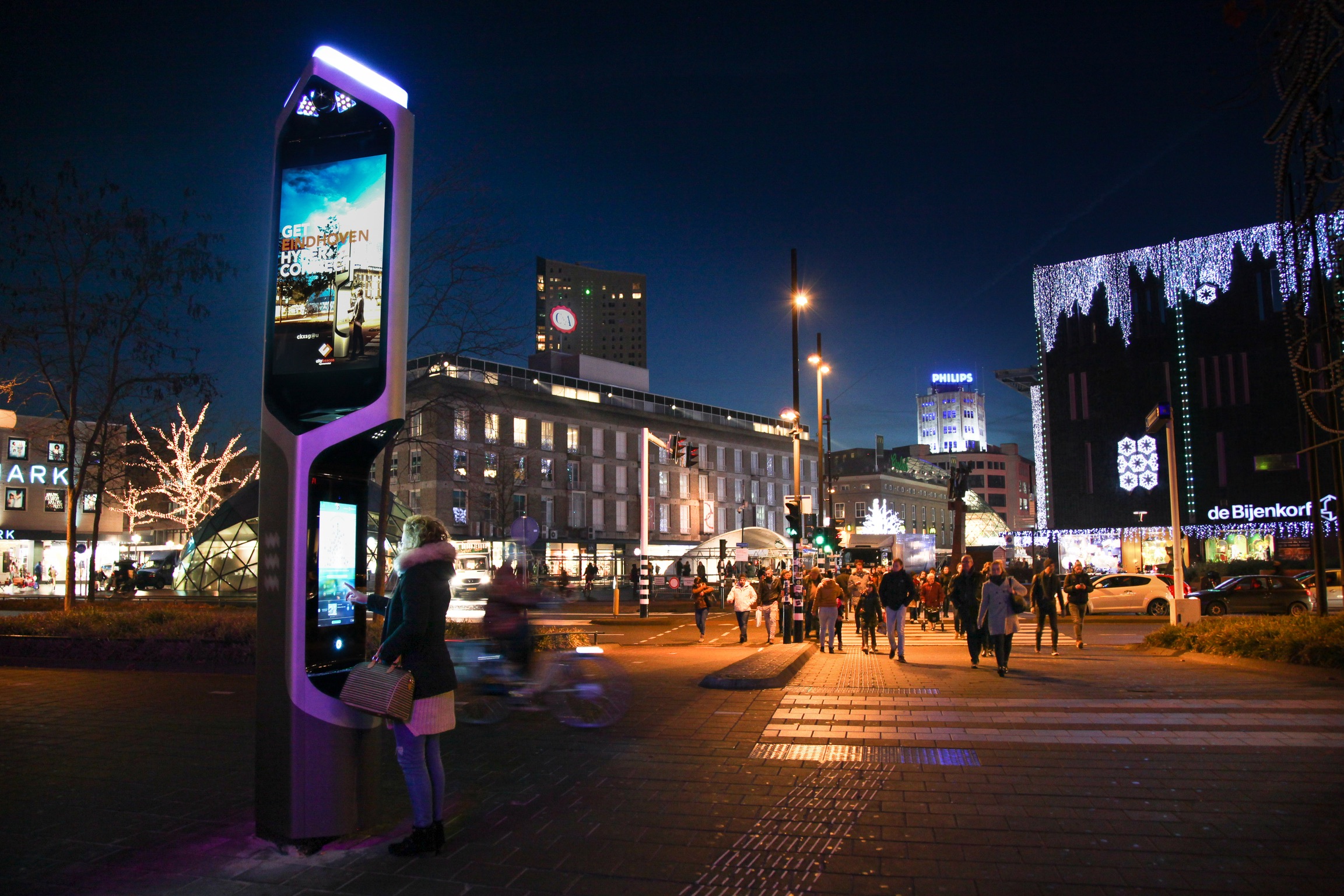 By Claus Hetting, CEO Wi-Fi NOW
Last week Wi-Fi NOW took a walk around the city of Eindhoven, Netherlands to get the full story on Citybeacon: A Dutch startup with a grand vision on how to make cities smarter, better informed, and – not least – better connected with superfast free city Wi-Fi.
Where can you find Europe's fastest public Wi-Fi service? We think that Eindhoven, Netherlands is a pretty good bet. With fibre running to every Citybeacon kiosk, the service comfortably delivers 100 Mbps or more with excellent street coverage to boot. More than that Citybeacon is a platform for cities to connect with citizens and make cities smarter and better connected on multiple levels.
Intelligent design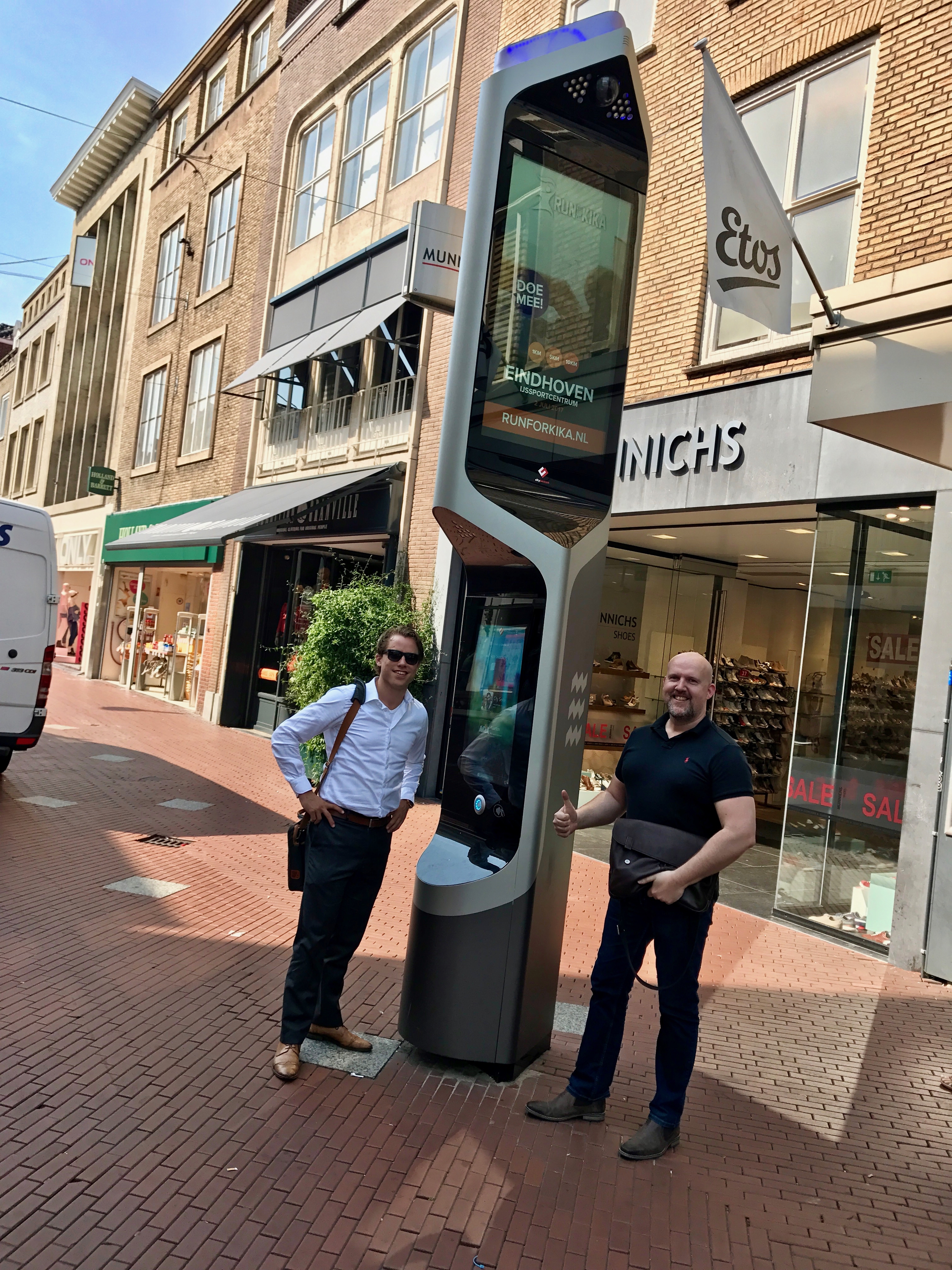 The Citybeacon unit serves up so many useful features that we can't do all of them justice here so here's a selection: The unit stands tall at more than 12 feet (4 meters) with the top screen extended well above a crowded street for all to see. The unit also includes a light beacon at the top beaming out multiple colours for emergency visual notifications plus sensors for air quality, UV-levels, cameras for security, interfaces for mobile payments, and much more.
The lower screen or 'information station' gives access to city information via apps that can be developed by cities or city partners. More than anything the beautifully designed unit looks and feels like a natural extension of Eindhoven's modern city centre. And that's important.
Balancing the business case
Citybeacon's creator and CEO Arthur Van De Poll says that there are three parts to a positive and sustainable business case: Revenues come from advertising, the city government itself, and data analytics. Thus far the first two are well underway and well understood, Arthur says.
"The idea is to make this an open platform and API so that cities can share for example apps or app development with other cities," Arthur Van De Poll says. The concept has proven so attractive that the company is now talking to dozens of cities across Europe and has already set up shop in Menlo Park, California.
Superfast Wi-Fi with handovers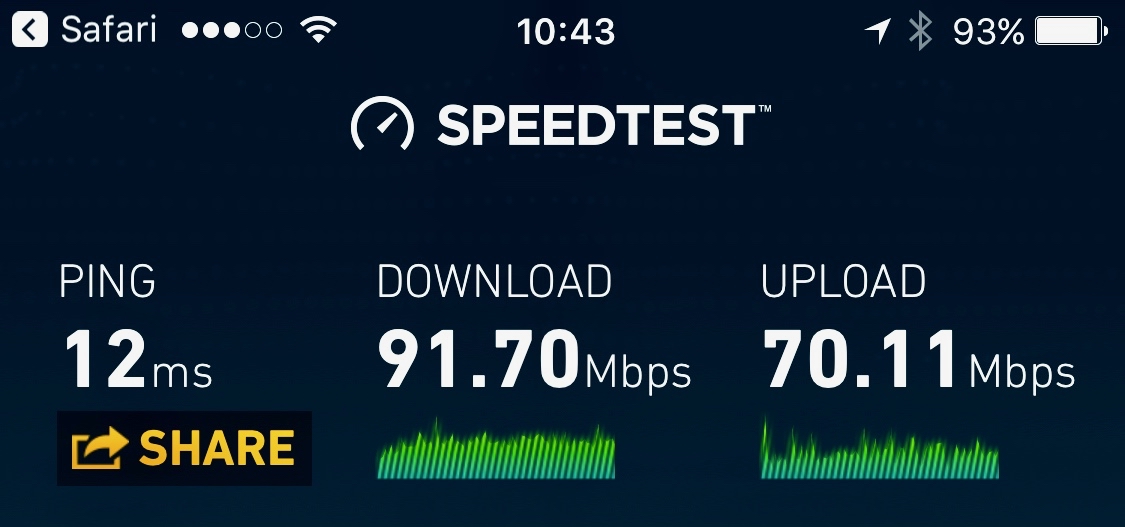 Thus far sixteen of a projected twenty-five Citybeacon units have been installed in Eindhoven. The units are spaced a few hundred meters apart and even at sixty or seventy meters out, the Wi-Fi performance is remarkable. We took an unscientific speed test (see left) and we're pretty sure that the data connection handed off to another unit while walking the street. That's some of the highest-quality street Wi-Fi we've ever seen.
Citybeacon is one of only three providers of Wi-Fi-enabled smart kiosks in the world that we know of. Judging from Arthur Van De Polls big smile, the opportunity to blanket the world's cities with units like these is immense.
/Claus.