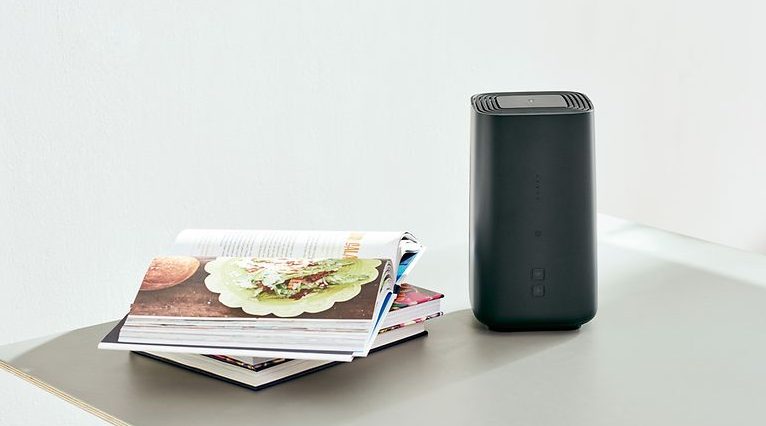 Above: Deutsche Telekom's new Quantenna-powered flagship home router, Speedport Pro
By Claus Hetting, Wi-Fi NOW CEO & Chairman
In this week's chipset news roundup the battle for AX domination continues with Broadcom announcing an AX deal with Netgear. Meanwhile Quantenna says it will be powering Deutsche Telekom's Speedport Pro router in a landmark deal to supply Europe's biggest telco with gigabit Wi-Fi technology.
Broadcom lands AX deal with Netgear
Wi-Fi chipset technology leader Broadcom last week announced that its AX system-on-chip solution is now ready for volume shipments. The company also claims that the solution is the industry's first fully standards and certification-compliant 802.11ax chipset despite the fact that a formal AX certification program has yet to be introduced by the Wi-Fi Alliance.
In the same press release Broadcom said that its AX chips – dubbed 'Max Wi-Fi' – are being deployed by consumer-grade router manufacturer Netgear in its Nighthawk product line. Broadcom's new AX chips deliver four times the download speed, six times the upload speed, and four times better coverage than previous AC solutions, the company says.
Despite the announcement Broadcom still appears to be lagging main competitor Qualcomm by a significant margin in the AX race at least as far as announced deals are concerned. Qualcomm AX deals include Ruckus Networks, Huawei, Charter Communications, KDDI, and Chinese vendor H3C. For the time being Broadcom AX wins include Aerohive and now also Netgear. No word yet on when Netgear AX-capable routers will be available for purchase.
Quantenna to power Deutsche Telekom's flagship home router
Quantenna's QSR10GU chipset will be powering Deutsche Telekom's new flagship residential Wi-Fi router called Speedport Pro, Quantenna said in a statement released last week. The router will be capable of delivering multiple Ultra HD video streams to multiple users simultaneously, all with exceptional speed and reach, says Quantenna.
On their website the German telco giant claims that the Speedport Pro will deliver up to a staggering 9.6 Gbps of Wi-Fi connectivity presumably as a result of some form of fixed and mobile signal aggregation. Neither Quantenna nor Deutsche Telekom mention AX although it would appear – from the extremely high data rates – that AX could be involved. The super high performance of the Speedport Pro is at least in part the result of Quantenna's 8×8 MIMO technology.
The Speedport Pro will be available to Deutsche Telekom clients in December for a price of €399.99 or can be leased for €9.95 a month, Deutsche Telekom says.
/Claus.