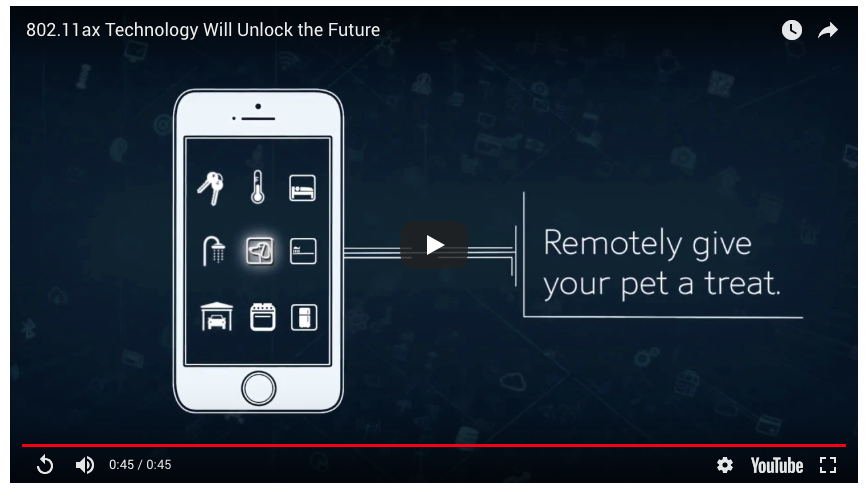 By Claus Hetting, Wi-Fi NOW CEO & Chairman
This week Charter Communications – otherwise known to broadband consumers in the US as Spectrum – became the first US-based ISP to launch a 802.11ax-capable residential Wi-Fi router and only the second ISP in the world to ship an AX product following Japan's KDDI. But read Charter's press release carefully and you will find that there is a lot more to the story than just higher speeds.
Speeds & feeds has been the mainstay of wireless marketing since time immemorial but with the new Wi-Fi standard 802.11ax in the pipeline, everyone has to start getting used to a brave new world of Wi-Fi buzzwords beyond just gigabits. And that – we believe – is a good thing.
Charter's revamped approach to serving the home
This week US cable giant Charter became the first big ISP to telegraph that exact point to the wider industry and not least to competitors. Yes, Charter will become the first ISP in the US to ship an AX-capable home gateway. But more importantly, the AX unit will be powering Charter's new, revamped approach to more intelligent, more ubiquitous Wi-Fi-connected services around the home.
And so Charter is wisely zooming in on quality, new services, better coverage, and not least lots of new IoT use cases. "With its support for broader coverage and especially with its time-scheduling features, 802.11ax begins to look more like cellular technology in terms of its efficiency and application sensitivity support," says Charter in the press release.
Supporting up to 64 devices, Charter's view of home Wi-Fi is that it should support everything from remotely feeding your pet to monitoring your toothbrush, and plenty more. The new router will also rely on AX features to deliver better coverage, longer battery life to devices, and – of course – higher speeds. Last but not least Charter says that the unit will respond to Cloud-based radio resource management by early 2019, a feature that should deliver still better radio network quality.
More convergence in the pipeline
Charter also says that the company in 2019 intends to "bring further enhancements to the Spectrum Wi-Fi router including the ability to utilize licensed spectrum and several IoT radio technologies into a single form factor design." No word thus far on how all of that will work and what exactly it means.
Earlier last week, Charter's Senior VP of Wireless Technology Craig Cowden testified in support of more spectrum for unlicensed use in the 5.9 GHz and 6 GHz bands at a US Senate Committee hearing on spectrum. Today, Charter's network supports a staggering 280 million wireless devices, many of which are provided by cellular service providers, said Craig Cowden at the hearing.
Qualcomm extends their AX market lead
Meanwhile, it appears that Qualcomm thus far has cornered the lion's share of the AX router market supplying AX chipsets to at least Ruckus' and Huawei's enterprise-grade APs plus service provider gateways from KDDI Japan and now Charter Communications USA. FCC filings reveal that Charter's new AX router is powered by Qualcomm's 4×4 802.11ax IPQ8072 SoC.
/Claus.